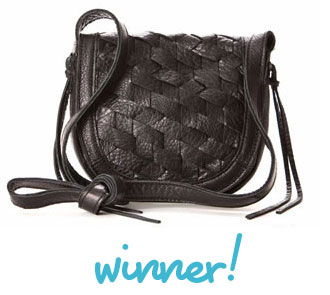 Congratulations Hellen! You've won a Linea Pelle Perry Cross Body Mini Handbag from StefaniBags! You said your favorite handbag designer is Chanel. Thank you so much for entering – enjoy your bag!
Thanks to everyone else who entered comments, tweeted, liked and subscribed.
Check back for more giveaways on Skinnypurse!