From our friends at College Candy: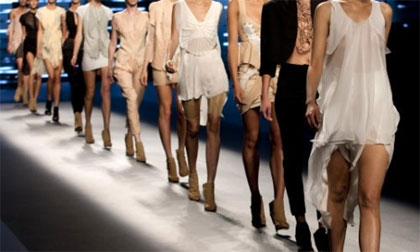 Nolcha Fashion Week is probably something you've never heard of. However, it is something you should have heard of. Nolcha Fashion Week is all about showcasing the brilliance of globally-minded and eco-friendly designers from all across the world. Their goal is to introduce the world to a new type of fashion that is friendly to both the earth and to our closets. It's a new age of ethical fashion that means sustainability without sacrifice and style that is sexy.
Six designers that are simply outstanding are Ailin, Alberto Parada, House of Tammam, room to roam, REY, and Helicopter. Each of these designers, though fabulously varied and differentiated, shares the same goal: to promote the rise of ethical fashion in an eco-friendly, sustainable, and organic way without losing any of the greatness that is fashion.
View the gallery of their fabulous designs here!