From our friends at College Candy: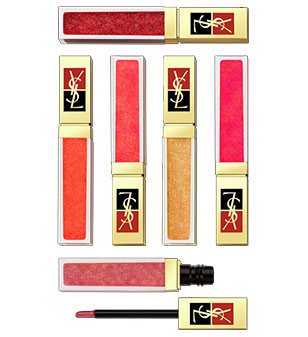 I have an obsession with all things lips: lip buffer, lip gloss, lipstick, lip balm, Ms. Lippy… This obsession has resulted in me trying just about any kind of product I can get my hands (or should I say my lips) on.
After spending money on a lot of products that don't live up to their promise, I can attest that the following four are definitely some of the best products on the market. If you know what's good for you (and your kisser), get thee to the mall and stock up on these ASAP:
Lip Buffer: C.O. Bigelow's Soothing Lip Buffer, made with aloe extract and coco butter, will make your lips perfectly soft and smooth. If you apply the lip buffer onto your lips and take a warm wash cloth and rub the buffer in, you will not only exfoliate your lips, but you will rub in its relaxing peppermint extract. For $4.99 you can pick up a tube that will last you months and months. Although you can buy C.O. Bigelow products through their website, Bath & Body Works also carries them.
Lip Gloss: Nothing gets better than Yves Saint Laurent's Golden Shimmering Gloss. This YSL lip gloss stays on for hours, and it actually protects the lips with natural oils instead of drying them out like most glosses do. Each tube of lip gloss has real 24-carat-gold flecks (baller!), which cause extra shine and luster on your lips. Although this lip gloss is expensive – $30 a tube – the quality and 31 different shades make it 100% worth every last cent.
Find out the other two best lip products you'll every buy at College Candy!