Happy Monday! There are only a few weeks left to shop but there are tons of gift options in today's sample sales. Try Thro pillows, Illume Candles, jewelry by Anzie and more. Invites in links below.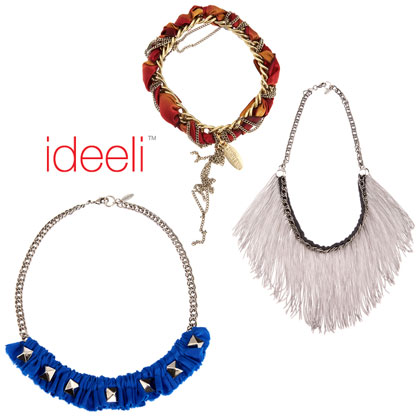 Eight Sixty, Thro Pillows by Marlo Lorenz, Urchin, Candace Ang Jewelry and Tokidoki at Ideeli
Rodarte, Judith Leiber, Anzie Jewelry, Graphic Image at Gilt Groupe
Cara Couture Jewelry and Black Halo at Gilt Fuse
Andrew Marc, Julianna Rae, BRIC'S, and Bellino Boutiques at Rue La La
Valentino Sunglasses, Under Wrap Shapewear, Blee Inara Jewelry, Captiva Swimwear, Puma Watches and Robb & Hugo Ladies Apparel at Beyond the Rack
Riedel, Bliss Studio, Moleskine, Cunill, and Illume at One Kings Lane
J Brand, Stila, LnA, Kalorik, Erica Anenberg, Project e, and Emjoi at Hautelook
Swiss Legend watch and Original Penguin, Block headwear at Editors' Closet.
Judith Jack, KC Collections, Josh Brody at The Top Secret
BDB Holiday Gift Shop, Riller & Fount, Institute Liberal and Michelle Roy Sales at Billion Dollar Babes
*This post contains affiliate links. See our disclosures for more info*