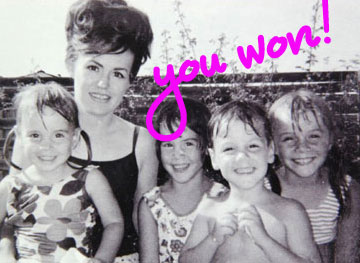 Congrats to Michelle! You won our Mother of Style giveaway! Keep an eye out for an email with details on your prize. Thank you so much for your submission to our Mother of Style feature!
We are going to keep this feature going, so if you have a photo of your stylish mother that you would like to share, please send it in!
Please email submissions to info@skinnypurse.com, with a 72dpi image attached. Please include your name, name of your blog or website (if applicable), and photo caption. We'll post submissions on a weekly basis and if yours is chosen, we'll include a link back to your blog or website.
Check back for more giveaways on Skinnypurse! We've got tons of fun ones in the works 😉