From our friends at College Candy: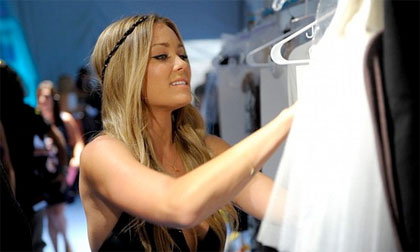 It seems like celebrities these days have to be Jacks (or Janes) of All Trades. If you're a singer then you're a dancer and if you're a dancer then you're an actor. Then comes the fragrance, and then, of course, the clothing line, the last of which can get a little creepy crazy. I mean, everyone remembers the Avril Lavinge era of hoodies and men's ties right? No? Just me.
Well, if you do remember the terrifying time then you remember just how ridiculous some of these fashion labels can get. So it's easy to write off every celeb clothing line as a fashion disaster waiting to happen. And while that may be true for some, that's not the case for all celebs turned designers.
Don't believe me? Check out these five celebrities with fashion labels you'll love.