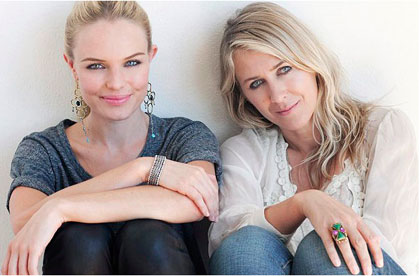 This mother's day, celebrate all the mother's in your life – whether your own mom, your sister, a friend or yourself – being mom is no easy feat, and it deserves to be celebrated!
Celebrity stylist, and one half of the design duo behind JewelMint, Cher Coulter has some suggestions of 5 Fashionable Mother's Day Gifts.
"As a stylist, I'm always on the lookout for a fashionable find that fits the personality of my client. This same principle should apply to gift giving! Just like the perfect red carpet dress that fits like a glove, a gift should speak to the receiver's personal taste." -Cher Coulter, Co-designer, JewelMint
From April 21st – May 8th, JewelMint will be running a 50% off promotion for new customers of Cher's favorite pieces for moms.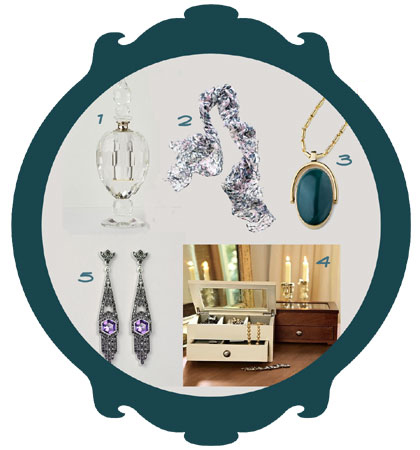 1. Her Signature Scent Or Perfume Bottle
"Give your mother her favorite scent to fill her days with loveliness. If you're not sure which perfume she prefers, opt for a perfume bottle! These treasures come in a variety of sizes and designs. Try one with a vintage stopper, similar to this precious bottle from Anthropologie. This gift is so personal and will make the perfume feel uniquely her own."
2. A Versatile Scarf
"For a hard to shop for mum, a scarf can make a great gift because it will carry her through each season. Cashmere, knit, and linen are all fantastic fabric choices. Neutral scarves are a sure bet because they won't clash with other colors. Does your mum have an edgier taste? Don't be afraid to get her a vibrant or patterned scarf, like this one from Madewell. I'd love to see this piece tied in a knot or thrown over the shoulders. Throw on a cute bracelet to complete the look." (PROMO CODE: MumBracelet50)
3. A Pretty Pendant
"When you get your mum jewelry, go for a design with personality. A pendant feels modern, yet sentimental. JewelMint's Romantic Pine Pendant is an elegant choice to show your mum how much you care." (PROMO CODE: MumPendant50)
4. A Useful Jewelry Box
"There is nothing better than finding a useful gift your mum can adore! A jewelry box is perfect to display all of the unique pieces. I love when women use their boxes, like this one from Pottery Barn, to showcase their collection. This will be a gift she can enjoy every day!"
5. Statement Earrings
"There is nothing more striking than elegant statement earrings teamed with her favorite LBD. My dear friend, Kate Bosworth, and I design jewelry for JewelMint. Our Charleston Earrings feature an ornate design that will give your mum a touch of sparkle this year." (PROMO CODE: MumEarrings50)
What will you be getting the moms in your life for mother's day?