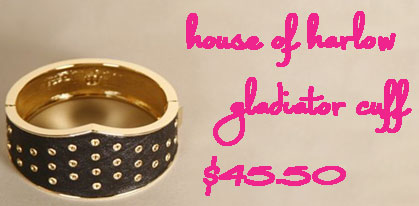 Luna Boston is offering 30% on most items, including this gorgeous House of Harlow cuff. Originally priced at $65, the cuff is only $45.50 with the 30% discount!
Nicole Ritchie's House of Harlow collection is hot right now. The rings, necklaces, earrings, bracelets and hair accessories have a bohemian chic style to them. So unleash your inner flower child and get some House of Harlow.
Save 30% on most items from Luna Boston. Use code: SAVE30 at checkout. Offer expires Sunday, 11/8/09.