When choosing skin care products, nothing compares to having a trained esthetician look at your skin and recommend products that will help. But a $75 facial is not always in the budget or schedule. Shopping online for beauty products is a convenience that any busy woman knows and loves. But sometimes it can be frustrating, confusing and expensive to purchase skin care products online when you have not tried them before or they have not been recommended to you.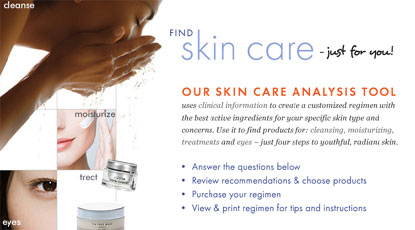 Beauty.com helps you shop online for beauty and skin care products. Their Skin Care Analysis is a quick little web tool that helps you assess your skin type and provide recommendations for products that will work for that type of skin.
First, simply answer a short set of questions then click "see recommendations".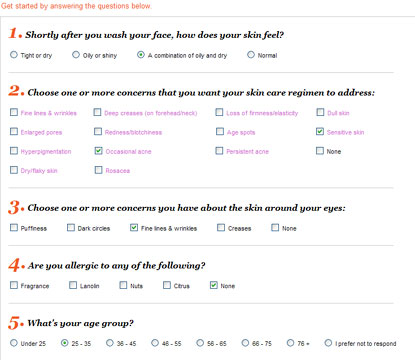 A list of skin care recommendations in cleansers, moisturizers, skin treatments and eye creams. You can choose to skip certain steps. You can even drill down by brand and get a streamlined regime.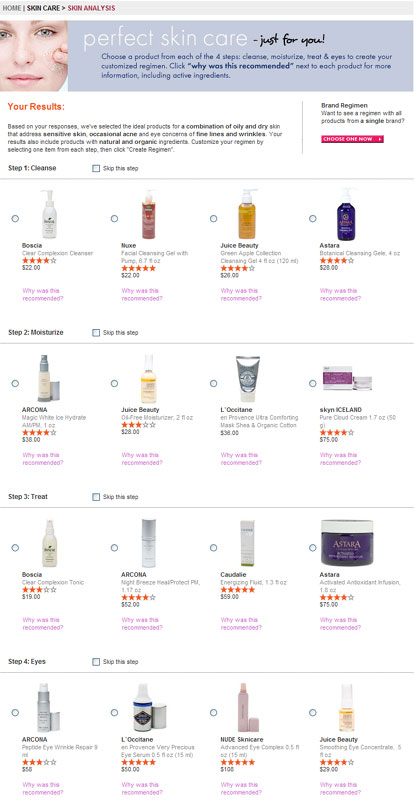 Once the results have been displayed, you can choose one in each category and create your own personalized regime. You can purchase straight from Beauty.com, individually or as a set. You can also print a PDF copy of your regime for future reference. If skin care needs ever change you can go back and re-do the analysis.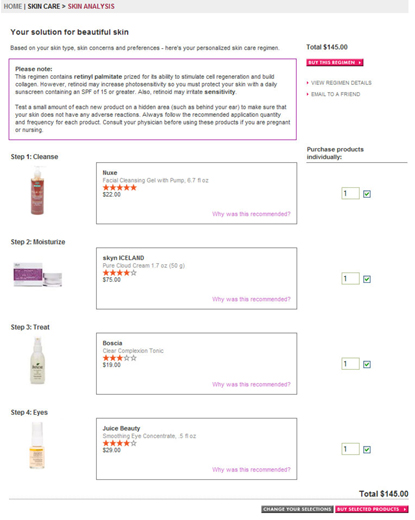 We think Beauty.com provides a great service with their skin care analyzer tool in helping you find a comprehensive skin care plan. It takes some of the pain out of shopping online for skin care and beauty products!
Plus: Right now you can get a $15 Beauty.com Gift Card when you spend $75 or more! Offer good through August 31st, 2009.