From our friends at College Candy: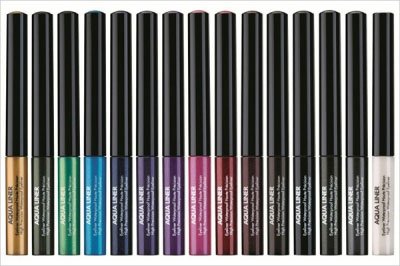 What It Is:
Make Up For Ever Aqua Liner in #12 Mat Mocha & #14 Diamond Multicolor Black
Why This Should Be in Your Bag:
Eyeliner is a surefire way to kick your makeup routine up a notch. Daytime looks benefit from healthy dose of pencil or powder liner, while nighttime eyes are intensified with liquid. Liquid liner is also one of those milestone makeup products — when you master the application you truly deserve a medal!
Make Up For Ever (MUFE) is a fave brand of mine and one that you've seen me review many a time. Makeup artists, as well as myself, love MUFE for their long-wearing, highly pigmented product. Aqua Liner is a new release, with 50% polymer content to make them completely waterproof. With a wide range of shades and finishes, all your liquid liner needs can be satisfied with Aqua Liner.
Read the rest of the Make Up For Ever Eyeliner review here!