Botkier Classic Styles in never before made colors? Yes Please!
I still have my first Trigger Luxe bag in a pearlescent pink. I loved that bag and still bring it out from time to time. A classic!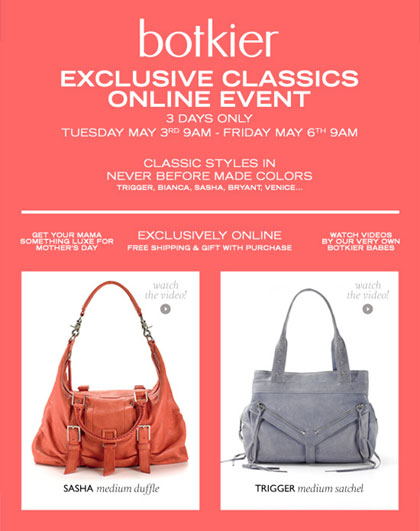 3 DAYS ONLY! Tuesday May 3rd 9AM – Friday May 6th 9AM. Online only. Free Shipping and a gift with purchase. Classic Styles in Never Before Made Colors like: Trigger, Bianca, Sasha, Bryant, Venice.