October is National Breast Cancer Awareness Month. Many of us have been touched by this disease; whether personally or someone you know has been affected. This month we take the time to remember those who survived breast cancer and those who have lost the fight. We also remember to take care of ourselves by doing breast exams. Through awareness and education, we can all do our part to help win the fight against this horrible disease.
Tons of designers and merchants are highlighting products that help us "do good" while we shop. Proceeds from the sales of these products go to cancer research and charities. If you are shopping from anything from shoes to beauty products, you can play a part winning the fight.
Below is just a small sampling of the many products you can shop for which proceeds go to help fight against this disease: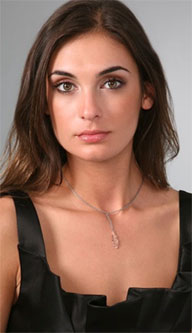 Elizabeth and James Breast Cancer Awareness Necklace
A Skinnypurse favorite brand, Elizabeth and James, has partnered designer Robert Lee Morris to create an exclusive necklace for Shopbop. The gorgeous rose gold leaf necklace sells for $58. In return, Shopbop will donate $15000 to the Breast Cancer Network of StrengthR, an organization dedicated to ensuring no one faces breast cancer alone.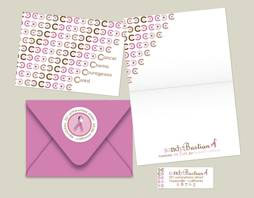 Erin Condren has created some personalized Breast Cancer Awareness stationary and makes it easy to donate to the cause. You click the link of the charity you'd like to donate to and 50% goes to it. Cards are $30-$40 a pack.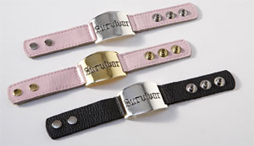 Lisa Stewart has designed some leather banded bracelets with a silver tags that read "Survivor." They are sold at Kitson for $95 and 50% of the proceeds will be donated to Y-ME.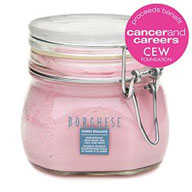 Beauty.com has a selection of products with a Cancer and Careers logo in which a portion of sales help cancer survivors access resources to help them work and deal with their health. Sales from great beauty products go to this cause.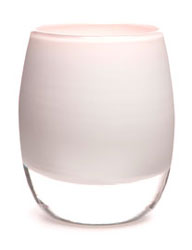 A Seattle favorite, Glassy Baby will donate 10% from the sale of each True White glassybaby candle holder Seattle Cancer Care Alliance. These beautiful one-of-a-kind candle holders make perfect gifts.
For more information on Breast Cancer and how you can help, as well as products whose proceeds directly benefit Breast Cancer causes, go to The Breast Cancer Site.