From our friends at College Candy: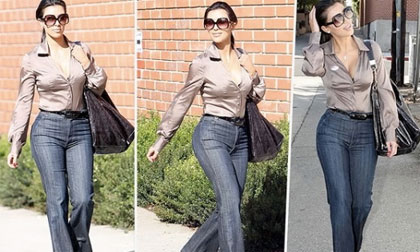 I love skinny jeans just as much as the next person.
They are great to tuck into boots.
Great with long tunics.
Great for so many things in my 'drobe.
But when I feel anything but? Skinny jeans… not such a fan.
Not to mention that a girl can only have so many pairs of skinny jeans but still wants an excuse to expand her denim wardrobe. Which presents a big challenge when practically everywhere you turn are more skinny jeans that seem to be even skinnier than the last. But now, dear friends, it looks like the antidote of skinny jeans is on the horizon.
The Wide Leg Trouser Jean.
Don't be intimidated by it's mountains of fabric. These jeans can actually be both concealing (as in hiding that muffin top that your skinny jeans just won't) and flattering. Most are higher waisted and skim your thighs. Paired with a platform or high heel, these give your legs an nice, elongated look.
See how to rock the wide leg jean at College Candy!