From our friends at College Candy: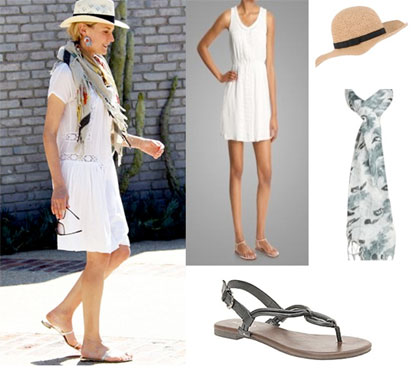 Diane Kruger may not be making a name for herself as an actress, but she is definitely solidifying her place as one of Hollywood's most consistently on-point fashionistas. She has an incredibly versatile sense of style that rarely, if ever, misses the mark. From boho to preppy to glam to hipster-esque, Diane incorporates them all into her personal style and never fails to pull them off. She's not afraid to take risks, but never strays too far away from a classically feminine and delicate aesthetic.
The abundance of little white dresses available in stores is absolutely one of my favorite parts of summer. The perfect companion to the little black dress, white dresses are appropriate for almost occasion, and always ooze chic. Lace is incredibly trendy right now, this white dress has it in spades. It's sexy, while still being demure and casual enough for day time.
See how to get Diane Kruger's Look for Less here!