It's so fun to give spa and beauty products to girlfriends for gifts. Bliss Spa offers a wide selection of spa and beauty products – from skin care and bath and body, to footwear and shapewear. Bliss is a wonderful single destination for all your beauty shopping needs.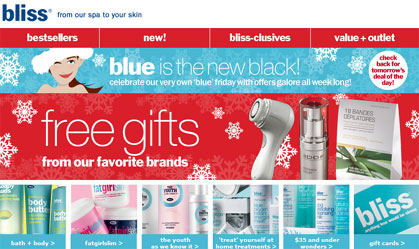 In celebration of Black Friday, Bliss has been offering great deals all week long. This weekend, you can save up to 50% on tons of items sitewide.
And on Cyber Monday (11/30) you can get a full size super slough scrub (a $32 value) with every purchase at blissworld.com!