Jewelry designer Cheryl Finnegan began her line Virgins, Saints and Angels when she lived in Mexico. She sold her religious inspired jewelry designs to local residents. Born out of a passion for iconic female historical figures like Eve, Frida Kahlo and the Virgin Guadalupe, Virgins Saints and Angels celebrate strength and femininity. She has developed a loyal following of customers, including celebrities like Dave Navarro, Miley Cyrus and Rihanna. Finnegan was recently inducted into the CFDA.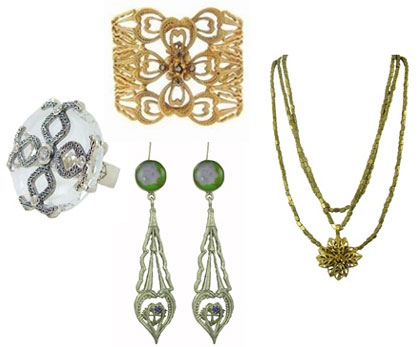 Taking inspiration from relics and religious symbols, the VSA collection includes necklaces, rings, cuffs, earrings, lighters, money clips and belt buckles. All pieces are handcrafted in Mexico and made from silver or 18K gold plate. Classic "Virgins, Saints and Angels" characters are depicted in collections featuring Gods, Goddesses, Gypsies, Angels, Hamsas, Hearts and their signature design the San Benito. Messages of "power, protection and beauty" are evoked in each collection.
For more information on Virgins, Saints and Angels, visit VSAdesigns.com. Pieces can be purchased online at LoveMySwag.com.