From our friends at The Find: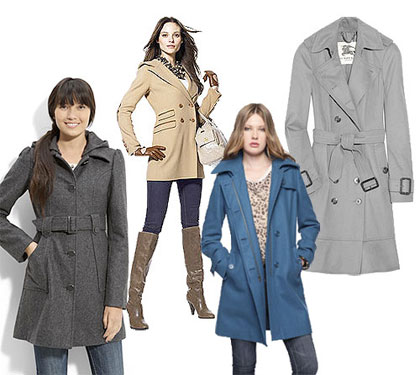 Maybe it's because we San Franciscans are just spoiled with year-long mild weather that allows us to wear nearly whatever we want any time of the year without risking frostbite, but I often forget that more frigid climates don't exactly lend themselves to wearing flimsy fall coats during the winter. I foolishly find myself searching for the perfect twill trench in the middle of January when most fashionistas in chillier cities aren't even thinking about braving the outside world without at least three additional layers on hand. So instead of ditching the idea of a chic, figure-flattering, streamlined trench altogether, why not opt for a more winter-friendly version of everyone's favorite classic silhouette — a wool trench coat! Sure, maybe I won't need the added insulation of a wool-blend coat when we Californians are hit with a not-too-surprising February heat wave, but I'll be extra toasty until then in my on-trend winter trench. And all you East Coasters and Midwesterners can stay stylish without freezing your buns off, or having to bundle up past the point of mobility a la those poor kids in "A Christmas Story."
Pictured above: Tulle Hooded Wool Blend Trench, Mackage Short Wool Trench Coat, Forever 21 Hooded Winter Trench Coat, and Burberry Frill-Trimmed Wool-Blend Trench Coat.
– Alex Gambardella