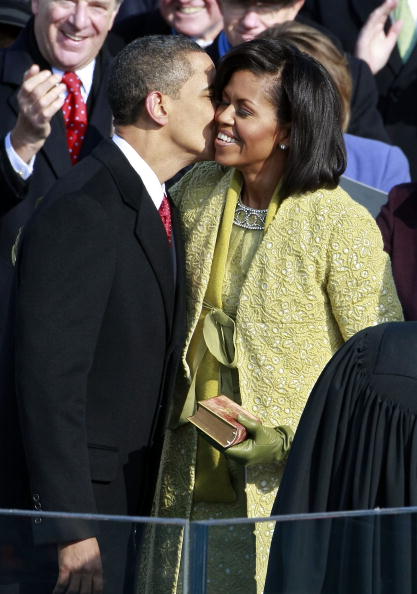 Photo from MrsO.org
Today was a historical day as the first African American president was inaugurated into office. We wanted to take a moment to comment on our new First Lady's look as she took the stage with her husband, the President.
Michelle Obama wore a sparkly yellow sheath dress and matching long jacket by Cuban-American designer Isabel Toledo. Her accessories included green Jimmy Choo shoes and leather J Crew gloves. Altogether the look was sophisticated and elegant, the embodiment of a classy First Lady. Never one to shun affordable fashion, Mrs. Obama has most recently been seen in looks from J Crew.
We look forward to many more memorable outfits in the years to come. For more on Michelle Obama's looks, visit: Mrs. O.