From our friends at College Candy: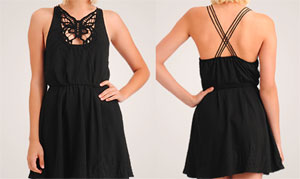 Forever 21, $29.80
Baby's got back my friends. And by baby I mean the term of endearment I now use to call all of these amazingly sexy dresses. This summer, dresses with some sort of fun/sexy back detailing or cut-out are all over the place. Sure you might think that cleavage is where it's at, but when you think about it these dresses make total sense.
Enter Exhibit A: You see cute guy at the bar, from the front you look put together, sophisticated and classy – the girl you can take home to mom. Then – BOOM – you turn around to walk away and there is one (sexy) party going on with your back. Va va va voom! Business in the front, party in the back doesn't just apply to mullets anymore, ladies.
Here are some of my favorite options for summer and the back details mean you don't need much else (except a great back workout!). A fun bracelet, a simple purse and shoe, and off you go. Oh, and the best part: Since you want to show off the back there's no need to waste time straightening your hair in the humidity (we all know how that ends up). Just throw it back in a sleek bun or try a low side pony. Sounds like the perfect excuse for a simple 'do to me.
[Click on the image for all the shopping details.]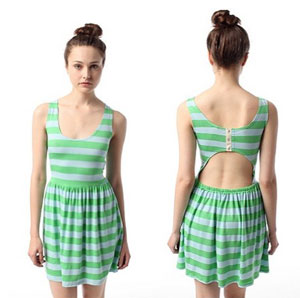 Urban Outfitters, $58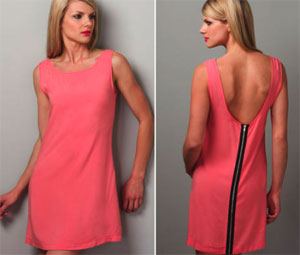 Lulus.com, $33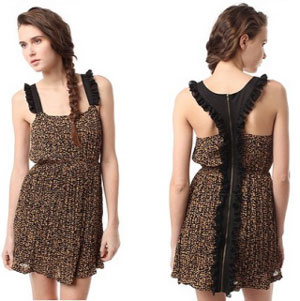 Urban Outfitters, $58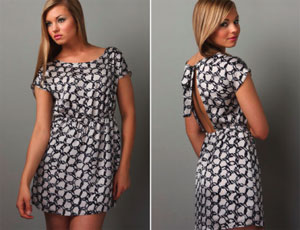 Lulus.com, $36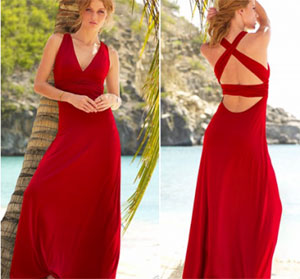 Victoria's Secret, $88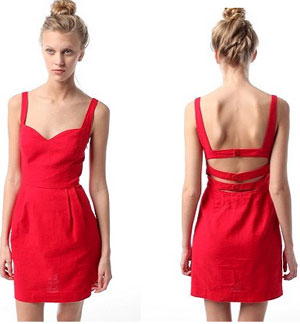 Urban Outfitters, $58
By Jill – University of Wisconsin