From our friends at College Candy: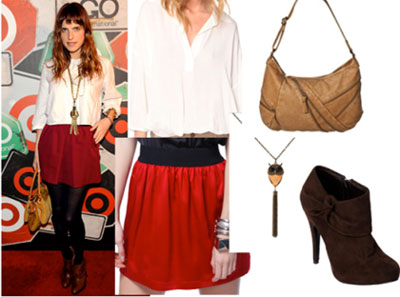 Lake Bell isn't exactly an A-list actress, although she has been working steadily for almost a decade (most recently, you may have seen her being hilarious in No Strings Attached). However, she is definitely A-list in the fashion world, as her red carpet style has been garnering her tons of accolades for the past few years. She has a reputation for having a quirky style that is different from a lot of other starlets around her age. And I like quirky.
I also like cheap, which works out well for me, because Lake's uniquely gorgeous outfit is easy to create on my meager college budget.
Check out how to get Lake Bell's look here!