From our friends at College Candy:
Animal prints have been hot for the last few seasons, but leopard prints are especially huge this season. However, this trend can be tricky to pull off–too much and you'll just end up looking trashy. Or like Snooki. Or worse, Angelina.
The important thing to remember about rocking the leopard print trend is that less is more. Wear just one piece at a time, and you'll look classy and trendy. If you're still unsure about wearing animal prints, a great way to start is with accessories. They're a great way to introduce yourself to the trend by working it in a subtle way.
Here are some great leopard accessories to get you started–and they're all less than $20!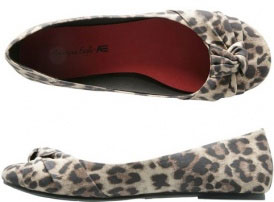 These flats are not only adorable, but versatile, too! Wear them in the daytime to spice up your usual skinny-jeans-and-cardigan combination, or at night with a solid colored dress and some black tights.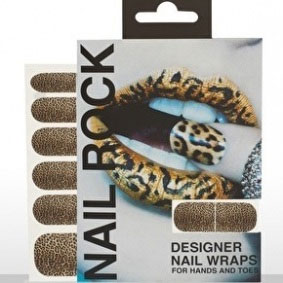 Patterned nail wraps are a huge celebrity trend, but getting them done in a salon can cost upwards of $40-50! But you can get the trend for a lot cheaper ($10.95) by doing your own leopard mani at home with these fierce nail wraps. Hotness.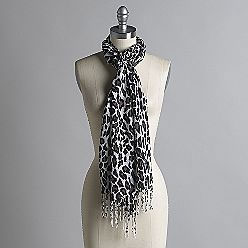 A scarf is essential for the cooler months, so why don't you switch out your old boring black fleece one for this leopard one instead? You'll instantly look more fashionable, and at only $5, how could you pass it up?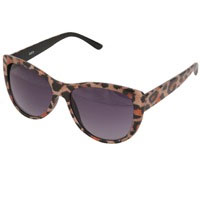 I know this time of year isn't the usual time people think about buying sunglasses, but it's important to protect your peepers year-round. (And, no joke, when the cold wind is blowing, sunglasses really do help keep your face warm!) I'm obsessed with these ones–retro cat-eye shape, leopard print, and only $5.80? I imagine this is what love feels like.
Check out the rest of College Candy's leopard picks under $20!