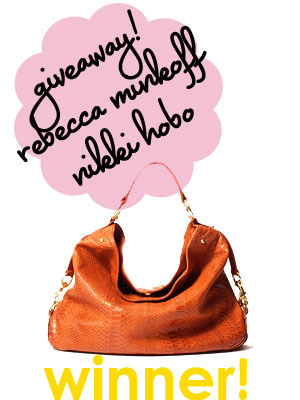 Congratulations Karitsa! You've won a Rebecca Minkoff Nikki Hobo Handbag from Clutch Seattle!! Thank you for entering! Enjoy your Nikki hobo!
Be sure to check out the amazing selection of bags available at Clutch. Save 20% on your purchases at with code: "Skinnypurse" at checkout.
Thanks to everyone else who entered comments, tweeted, linked and subscribed. Check back for more giveaways on Skinnypurse!