This is a Sponsored Post written by me on behalf of Ramblers Way. All opinions are 100% mine.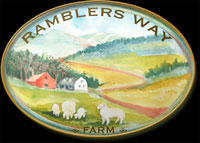 When I think of wool, the thought of scratchy fibers comes to mind. I'm reminded of a heavy hot sweater, one that I definitely need to wear a shirt under to create a barrier between me and the itchy layer of wool. Well wool just got a little softer thanks to an eco-conscious family from Maine. Tom and Kate Chappell, founders of natural personal products brand Toms of Maine, (I've been using their aluminum-free deodorant and natural toothpaste for years), took a look at wool in a non-traditional way. They saw it as a superfine fabric to be worn next to skin, instead of as an outer layer. Wool the Ramblers Way was born.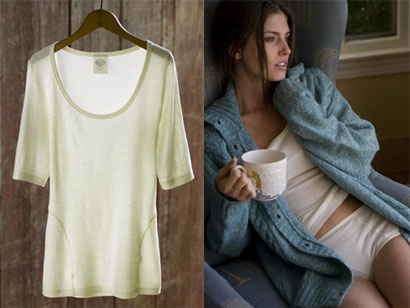 Pictured above: Next-to-Skin Scoop Neck Short Sleeve Top ($75) and Camisole ($55).
In creating this line, the founders combined eco-conscious modern manufacturing methods with wool sourced from free-roaming sheep, resulting in a collection of ultra-soft t-shirts, layering pieces and undergarments. Working from the idea that softness is the ideal ingredient in anything you wear next to your skin, the Chappell's collection uses eco-conscious manufacturing practices. The founders also have a strong commitment to Community involvement and customer satisfaction.
About the technology: Ramblers Way garments use "WINDspun" technology. Each item is made from smooth, luxurious wool, resulting in a product that is ultra-light and breathable yet keeps you warm. Unlike traditional wool-manufacturing companies, Ramblers Way does not pre-wash their garments in chlorine. They use a patented enzyme treatment to prevent shrinkage and keep the garments fully washable.
We think this technology is something to get excited about. Clothes that you wear close to your skin should be as natural as possible and free of chemicals. What are your thoughts about WINDspun technology and the way Ramblers Way Farm uses it to create soft wool apparel?