From our friends at College Candy: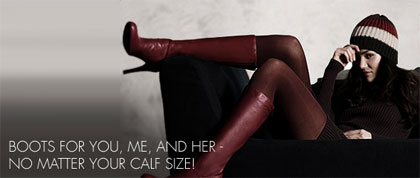 It's officially winter and that means that boots are everywhere. Knee-high boots, over-the-knee boots, ankle boots, booties, shooties — there are thousands of boots in fashion this year, and every single outfit shown in every single fashion magazine incorporates them in some way.
Unfortunately, these boot trends don't always fit every calf-size out there. Some of you may have narrower calves, while others may be wider. But don't worry – you don't need to miss out on the hottest trends of the season just because you don't have what shoe designers consider the "ideal" lower stumps. We're here to help; we've scoured the web and found the perfect boots, no matter what size you are!
See all the fabulous boot picks at College Candy!