June is upon us and that means Wedding season is in full-force. Chances are you or someone you know is getting married, in a wedding or at least attending one this summer. Many clothing companies are taking advantage of an industry that has been growing exponentially by the season. Brides no longer have to choose their wedding fashion from a specific bridal boutique. They have many options, including some of the stores they already frequent. Stores like Nordstrom and J Crew have expanded their occasion section to include bridal gowns, lingerie and accessories.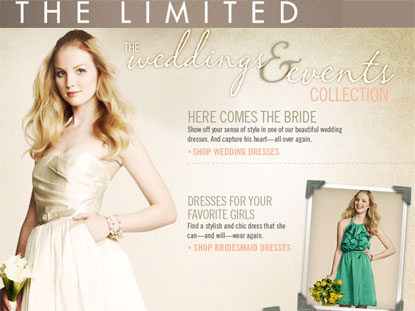 The Limited recently jumped on the wedding bandwagon with a collection of adorable and affordable wedding, bridesmaid and party dresses for the bride with discerning taste.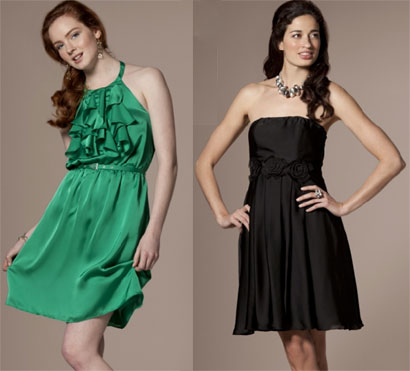 From bridal gowns to jewelry, The Limited sports a sweet selection of elegant and well-priced items perfect for your special occasion. We were thrilled to see some very cute bridesmaid dresses priced well under $100. The thought of not having to shell out hundreds of dollars on a dress she'll only wear once is enough to make any bridesmaid giddy with happiness.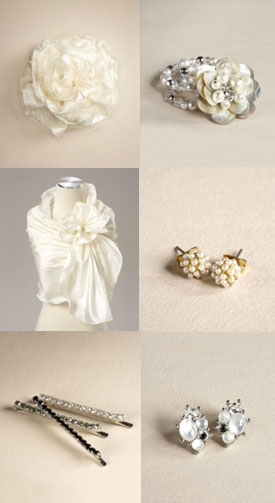 The Limited's accessory selection is extensive and all moderately priced from between $10 and $50. You could accessorize yourself and your bridesmaids without sacrificing style, or breaking the bank.
Now is the perfect time to finalize those wedding details and nail the wardrobe piece – Through 6/21/10, you can save an additional 30% on all dresses!