From our friends at College Candy: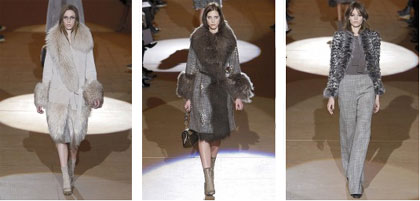 NYFW has now come to a close and while I'm sad my Twitter page won't be filled with tweets of only the best fashion porn live from the runways, I can now dream up how I will apply soon-to-hit trends into my everyday ensembles. One way? Feathers.
Marc Jacobs made the most adorbs feather trimmed coat that made me want to go to an arts and crafts shop and glue feathers all. over. my. clothes. But then I realized I would in fact look like I went to an arts and crafts shop and glued feathers all over me..
So I took it to the online stores instead.
Look one:
This feather trimmed skirt is SUPER cute. I paired it with a simple black top (with a low cut back) so that you can add a bold shoe or bold jewelry. Or if you're really, really bold, throw on a pair of colored tights.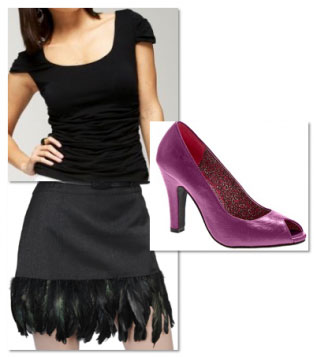 Skirt: Forever 21, $28
Top: Bebe, $49
Shoes: DSW, $9.95
Look Two:
This sweater is not only in my fav color of the season (citrine), but the feather trimmed pin makes it pop. I love it for a night out sans tank underneath (so sexy), or feel free to throw a beater underneath for class.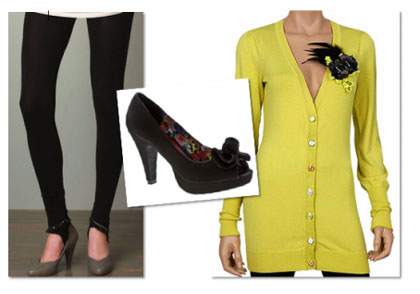 Sweater: Forever 21, $32
Leggings: Lulus, $30
Shoes: Madden Girl, $39.95
Accessories:
If feathers on your 'fits ain't your thing there is NO shortage of amazing feathered accessories for a little extra oomph. Headbands, hair pins, earrings, clutches – go wild!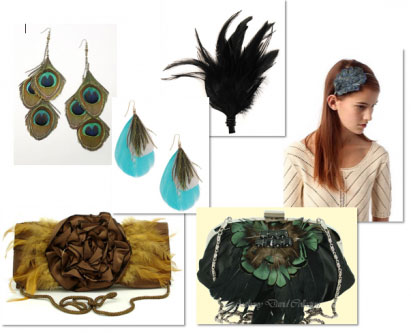 Clockwise from top: UO Studded Feather Earring – Urban Outfitters, $14.99; Looker Feather Earrings – Forever 21, $2.80; Feathered Hair Clip – Forever 21, $7.80; Ribbon Wrapped Feather Headband – Urban Outfitters, $24; Vintage Satin Feather Clutch – All Things Trendy, $38; The "Rose" Feathered Clutch – Rue De Chic, $29.99.