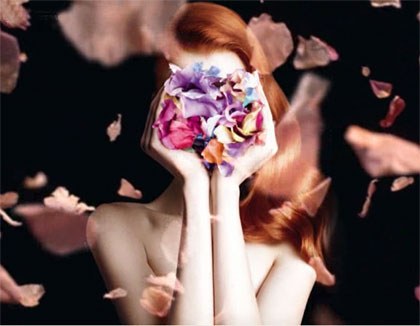 Love the look of your hair after a trip to the colorist, but hate the overpowering smell of hair color? Us too! Now you can get amazing color results without the smell of ammonia or the scalp irritation that can come along with it. Instead of using traditional ammonia, L'Oréal's INOA line uses monoethanolamine along with an oil-based gel and a cream developer. The revolutionary Oil Delivery System (ODS), actually results in richer color and smoother hair.
This is a huge advancement in hair color technology! Standing for "innovation no ammonia", INOA is not only better for the health of your hair, but it produces better results. After using INOA, you will not want to go back to regular permanent hair color. It provides longer lasting color than regular permanent hair color and offers 100% grey coverage.
Experience a more comfortable way to get your hair colored. No smell, and easier on your scalp. Best of all, your hair is left protected after each application, not stripped and weak. Hair actually feels smoother, because more of it's natural lipids and essential amino acids are left intact.
My amazingly talented hairdresser scooped me on this product. I am currently blonde and INOA doesn't have a range for bleached hair yet. But, I've been known to go brunette from time to time – and when I do, I will definitely choose INOA.
Ask for it at your salon. And if you are ever in the Seattle area, I highly recommend the amazing stylists at:
Robert Leonard Salon and Day Spa
2033 6th Avenue
Seattle, WA 98121
(206) 441-9900
*Image from INOA*