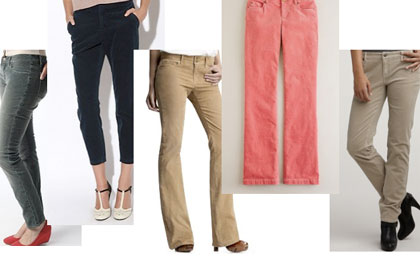 From our friends at College Candy:
Here's the sitch:
Cords are all over this season.
And at first I was like, "Helllllo, 1998! Nice to see you again! But you were awkward enough the first time around and, like a certain *Nsync song from the same year, I don't want you back."
But we all love a good '90s reunion and after a bit of getting used to, I'm all, like, "Um, get those cords up in here. Please and thanks."
Because this time, instead of the mom-tushie or the super duper bell bottoms that the cords of yore were notorious for, cords this season are not only coming in a plethora of colors, but a plethora of cuts. From skinny (great for boots) to ankle (great for booties) to boot cut (great for pumps) and on and on and on.
And the best part is, you don't need much to make these pants look gooood; add a simple top and out you go. Just please don't take a cue from 1998 and rock 'em with Steve Madden loafers or Doc Martens. My eyes thank you.
Check out College Candy's fresh cord pics!