From our friends at The Find: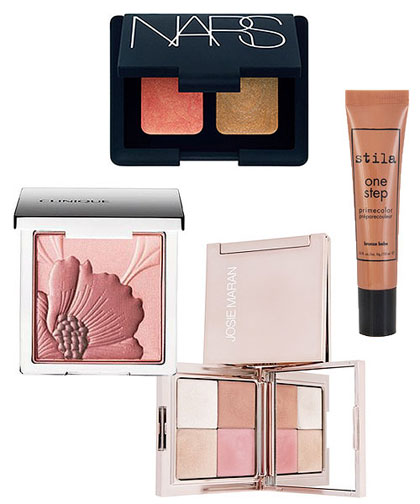 As much as I love collecting and experimenting with makeup of all brands, shades, and finishes (what kind of beauty blogger would I be if I didn't?), when it comes to no-nonsense, practical application and time-saving versatility, I swear by multipurpose makeup products. You know, universally flattering shades that can double as shadow and bronzer, or shadow and lip color, or even serve tripleduty as a shadow, blush, andlip color. If it can save me valuable time and makes for easy application on the bus (without looking ridiculous), I'm a big fan! Luckily most of these multitasking products contain shades sheer enough to prevent you from looking too matchy-matchy by wearing the same shade on multiple features. By slimming down your makeup collection with products that aren't just one-trick ponies, you'll not only preserve your monetary funds, but you'll also save valuable beautifying time (especially when the products are finger-application-friendly!), and space in your handbag by eliminating the need for hauling along multiple touch-up products!
Pictured above: NARS Multiple Duo, Clinique Fresh Bloom Allover Colour, Stila One Step Makeup Prime Color in Bronze Babe, and Josie Maran All Over Face Palette in Sweet.